Free eBook: Segmenting Traditional Undergraduates for Strategic Growth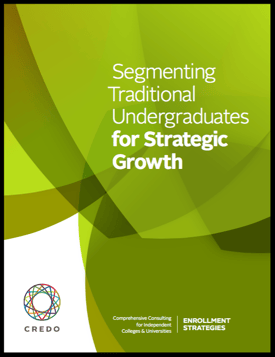 The national body of first-time full-time freshmen is our biggest, most reliable core audience. Though this group is changing rapidly, there are still aspects of their college search process that we can pinpoint as crucial in their decision-making.
In this eBook, you'll learn how best to recruit this population based on:
What the research tells us about first-time full-time freshmen

What enrollment tools can help us reach them

How we can best put these tools into practice
Fill out the form Below to GET YOUR COPY TODAY.