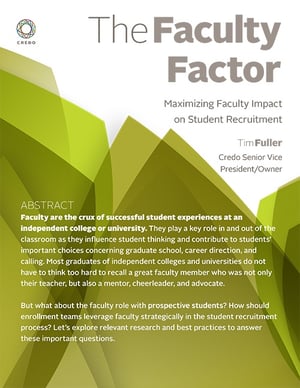 Faculty are at the crux of successful student experiences and prospective student experiences. Faculty play a key role in and out of the classroom as they influence student thinking and contribute to students' important choices concerning graduate school, career direction, and calling.
Great faculty are connected not only to their current students, but also into the greater campus efforts to recruit new students.
Download this white paper to get data-driven, best-practice recommendations on how to build partnerships with your institution's faculty to enhance your campus guest experience and better recruit best-fit students.